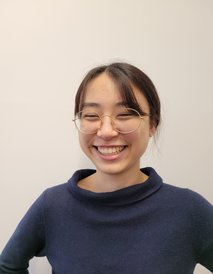 IMPRS Doctoral Student
Max Planck Research Group Ding
Main Focus
I am interested in finding how behaviour affects evolution. Specifically, what genes could cause animal's aggregation, or group behaviour, as in so many animal species, group behaviour seems to bring benefits in many ways we are not yet certain of.
If some behaviour is 'created' by certain gene, the behaviour can be passed down to the next generation and will be subject to evolution. I aim to find such genes in various wild isolates of C.elegans, nematodes with well-defined gene pools, behavioural modules, and a complete brain map, and therefore makes it easier for us to link genes with behaviour. 
Curriculum Vitae
<education>
• 2019, graduated Masters program (MSc Neuroscience) at UCL with grade merit and grade distinction on the project, London, UK.
• 2017, studied at Yonsei medical graduate school on full scholarship. GPA 4.22/4.30. did not graduate.
• 2015, studied at University of Pennsylvania, PA, US, as an exchange. GPA=3.96/4.00
• 2013-2017, graduated Yonsei University, Seoul, South Korea. Bachelor of Arts, major Psychology. GPA 4.11/4.30.
<experiences>
• MSc project at Jason Rihel's lab on zebrafish sleep model. main tools include crispr-Cas9 gene knock-outs, in-situ hybridization, qPCR, and behavioral tracking.
• worked as research assistant at Christopher Fiorillo's neurocomputation lab at Korea Advanced Institute of Science and Technology. main job includes data analysis, and lab management.
• worked previously at Jong-Eun Lee's medical sciences lab at Yonsei University on Alzheimer's disease. main tools include western blot, primary cell culture, immune histo/cyto chemistry, and mouse behavioral tasks such as water maze, FR task, novel object recognition, and touch screen apparatus for spatial memory task.

• poster presentation at Korean Society for Brain and Neural Science, on "synaptic deficits in mice brain caused by long-term high fat diet induced neurodegenerative injury."
• worked as an RA in the animal behavior lab focusing on bird behavior and grasshopper jumping physics, 2015. Seoul National University, Seoul, South Korea. main tools include video- tracking and analysis.
• worked as an RA in developmental psychology lab focusing on linguistic and cognitive development of children, 2014. Yonsei University, Seoul, South Korea. main tools include infant eye tracking.