Post Doctoral Award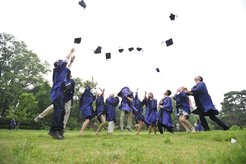 OBJECTIVE
The Post-Doctoral Award is an award for the best IMPRS doctoral students. To enable them to finalize their research work and expand academically and professionally. This is meant to allow recent graduates to submit unpublished chapters of their thesis for peer review and/or finish side projects they started during their doctorate, while applying for fellowships and other job opportunities. The award comes with a 6-month post-doc contract (salary TVöD, E13, 100%, no extras), that can start as early as the doctoral thesis has been defended and passed. As part of the equal opportunity measures, we ask candidates that require a visa or that have started (or will start) a family during the award period to include this information in the application.
To be eligible to apply for the Post-Doctoral Award the applicant must:
submit their doctoral thesis and defend it before they can receive the post-doc award, if their application is successful.

conduct the post-Doc. award phase within the research group of their doctoral supervisor or with someone that was involved in at least one of the projects of their doctorate in Germany.

have no other employment or funding during the requested period of IMPRS support.

prove the achievements and outstanding quality of the doctoral project (publications, awards, etc.).

describe the expected outcomes of the post-doc phase within these 6-months.
APPLICATION PROCEDURE
Call deadlines are 15th February, 15th of June and 15th of October
There will be three calls each year, applications should be submitted to the IMPRS coordinator office.
Funds that are not awarded, roll-over into the next round/year.
To apply, use the application form and submit:
academic CV, containing a publication list, awards, etc.

a written statement by the doctoral student demonstrating the achievements and quality of the doctoral project and the expected outcomes of the post-Doc award.

two recommendation letters (one by the supervisor confirming their willingness to host the applicant, one by an external scientist such as a TAC member or a collaborator involved in the doctoral project.